Machines
Access our catalog to discover the whole range of products.

Technology
Find out how our products work and what technologies are being used.

Video
Go to this section to see videos of our products.
Who we are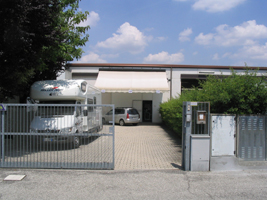 CEBB sistemi s.r.l.
is a company which produce equipments and services for the sector of high frequency welding of PVC materials and similar.
CEBB sistemi s.r.l.
was born from the passion of people who, based on the experience (of more than 35 years) in study, planning, production and service of welding machines for plastic material, made this work the reason o their lives.
The precious and constant collaboration and the continuous information exchange with professional people who works in this sector enable our planners to optimize and make continuously better our products; all these things added to a big flexibility enable us to preserve a rapport between quality and price which is so good to consent the satisfaction of all market demands.
CEBB sistemi s.r.l.
produces different models of welding machines, standard and special, which can satisfy,with simplicity, convenience and security all different sectors' needs, like: truck cover; pressure static and tensil static covers; awnings; fly screens; publicity banners; conveyor belts; paper-transformation industry; shoes, ecc...
CEBB sistemi s.r.l.
is present in all the European market and more; and it has representatives, resellers and specialized techicians who can give a complete service before and after the sale.